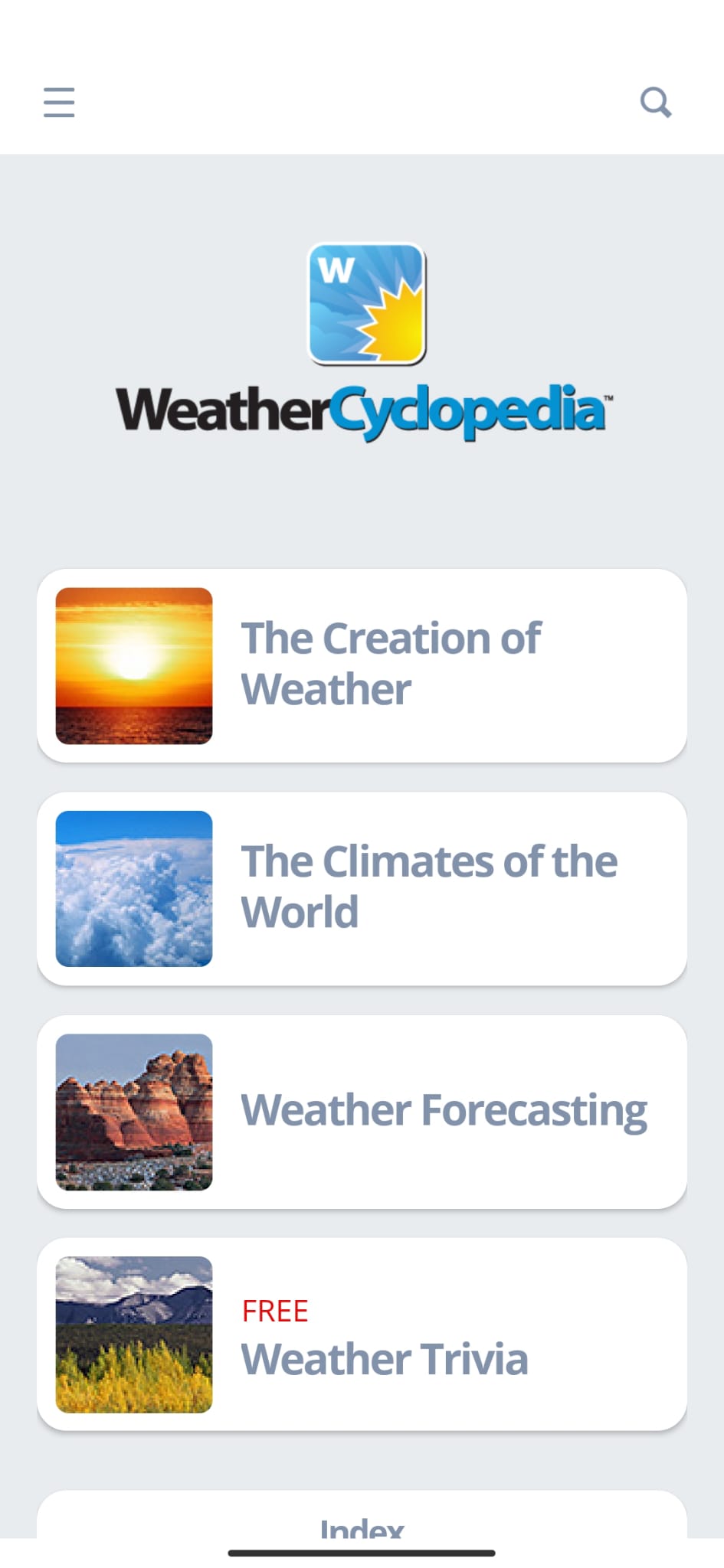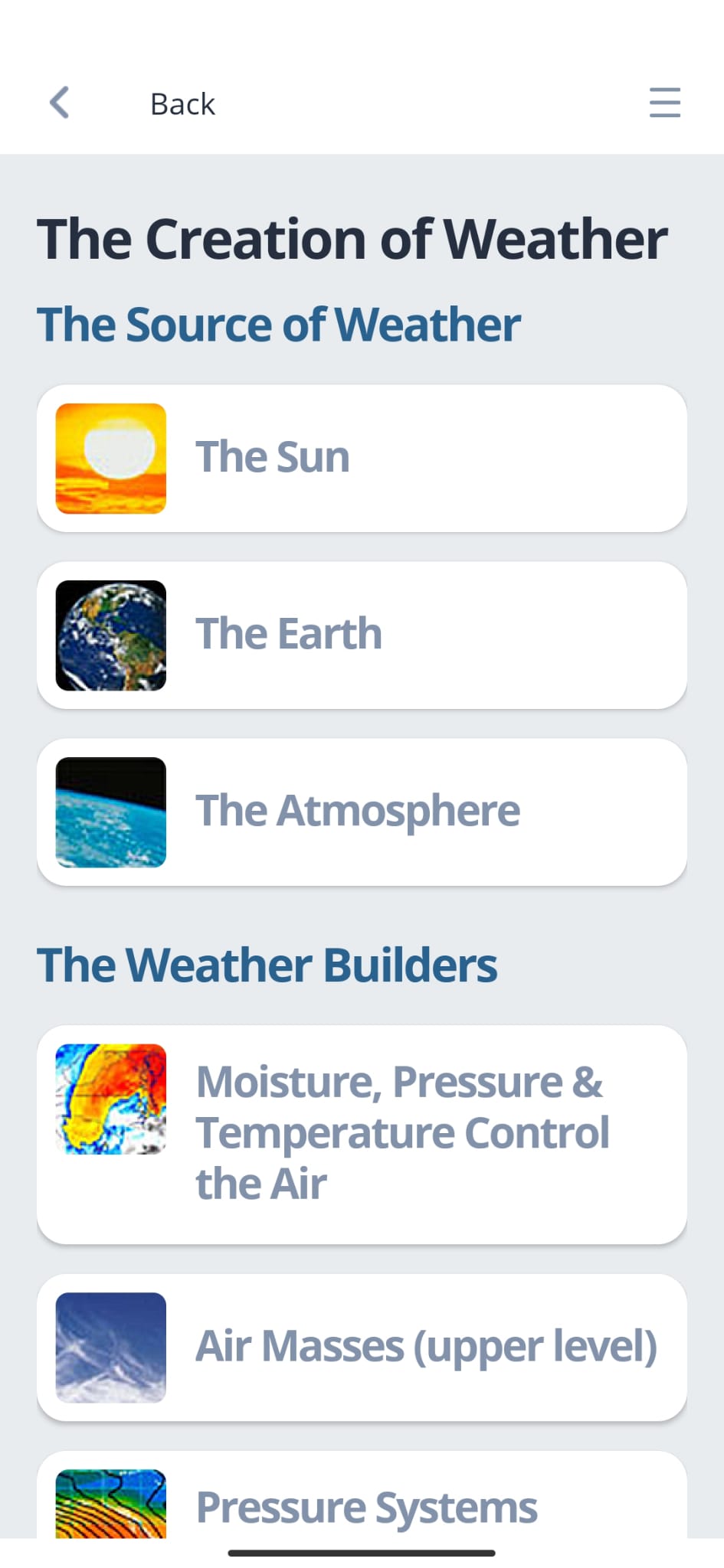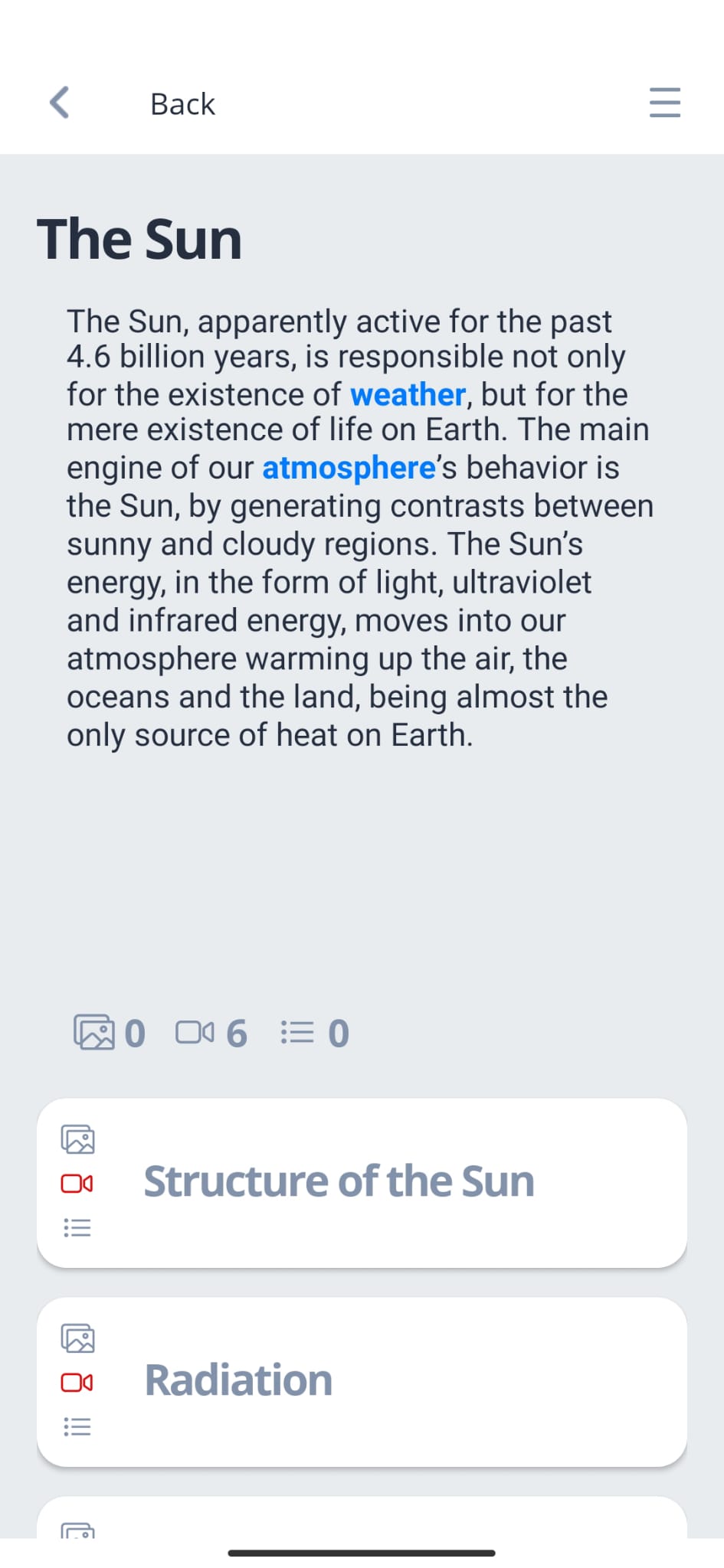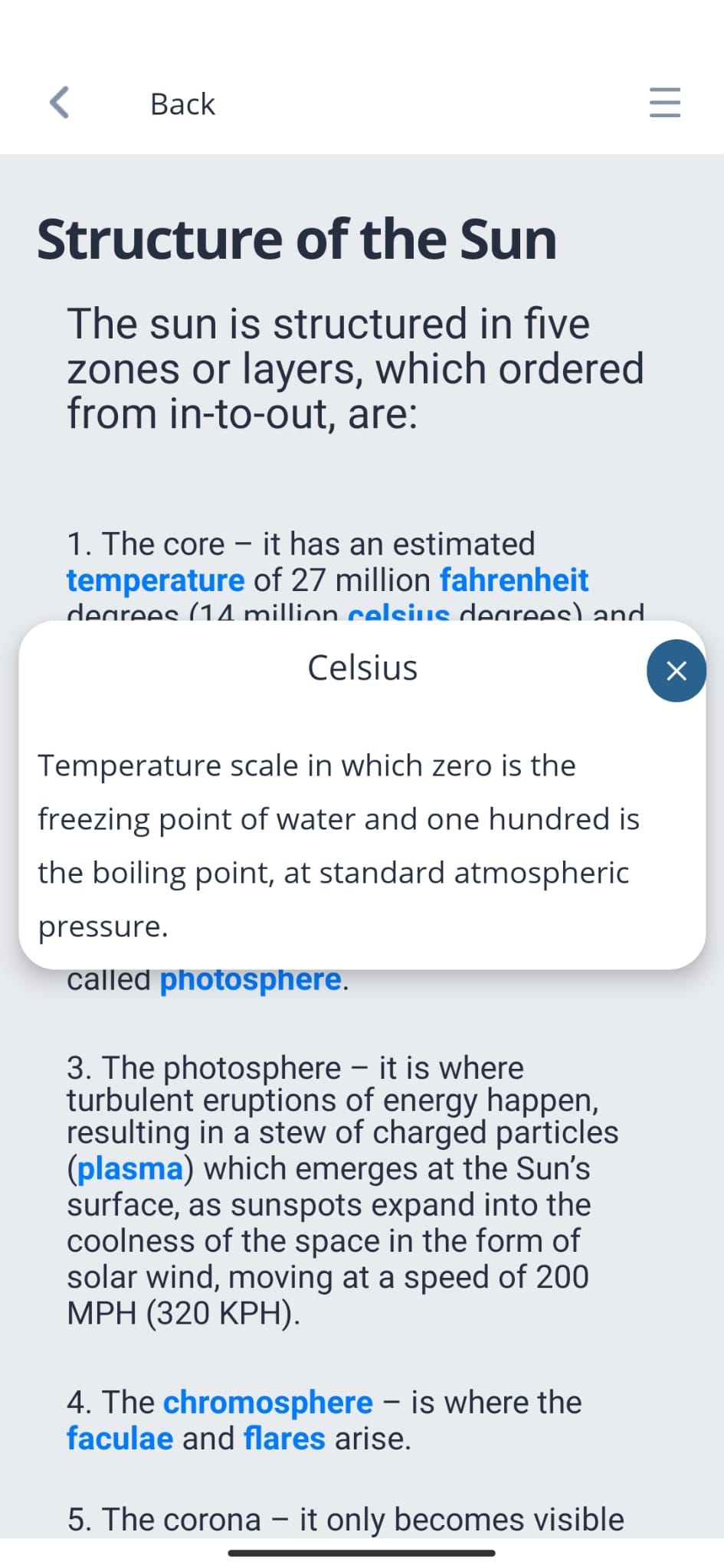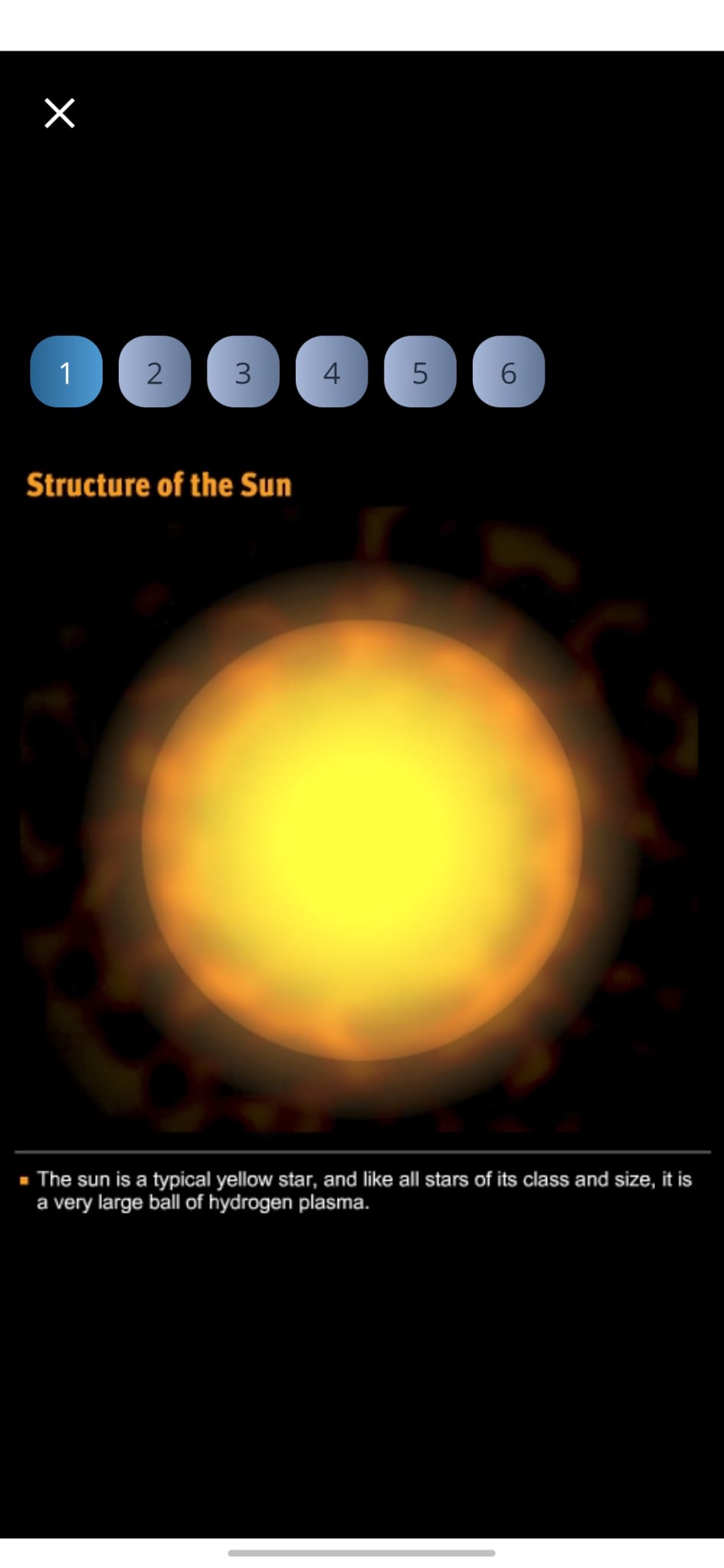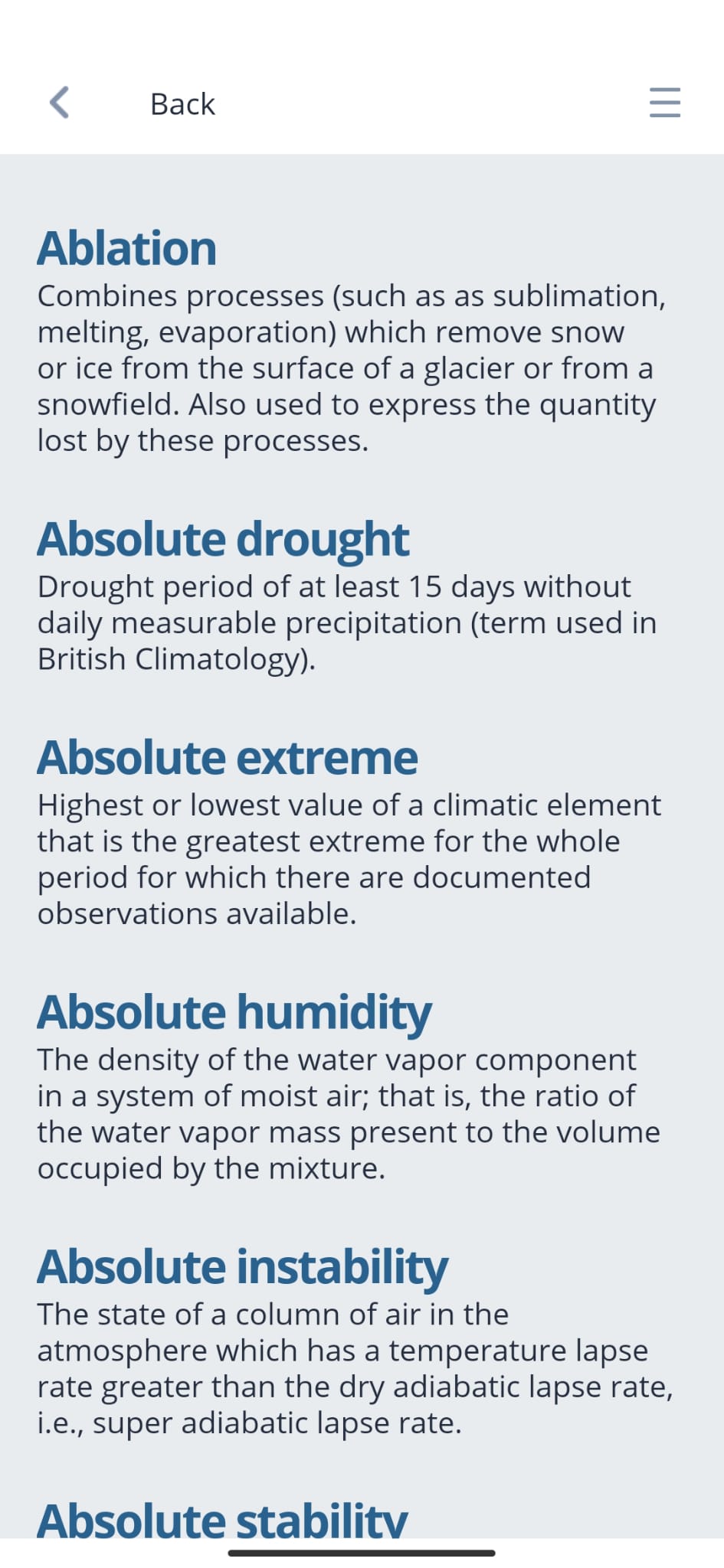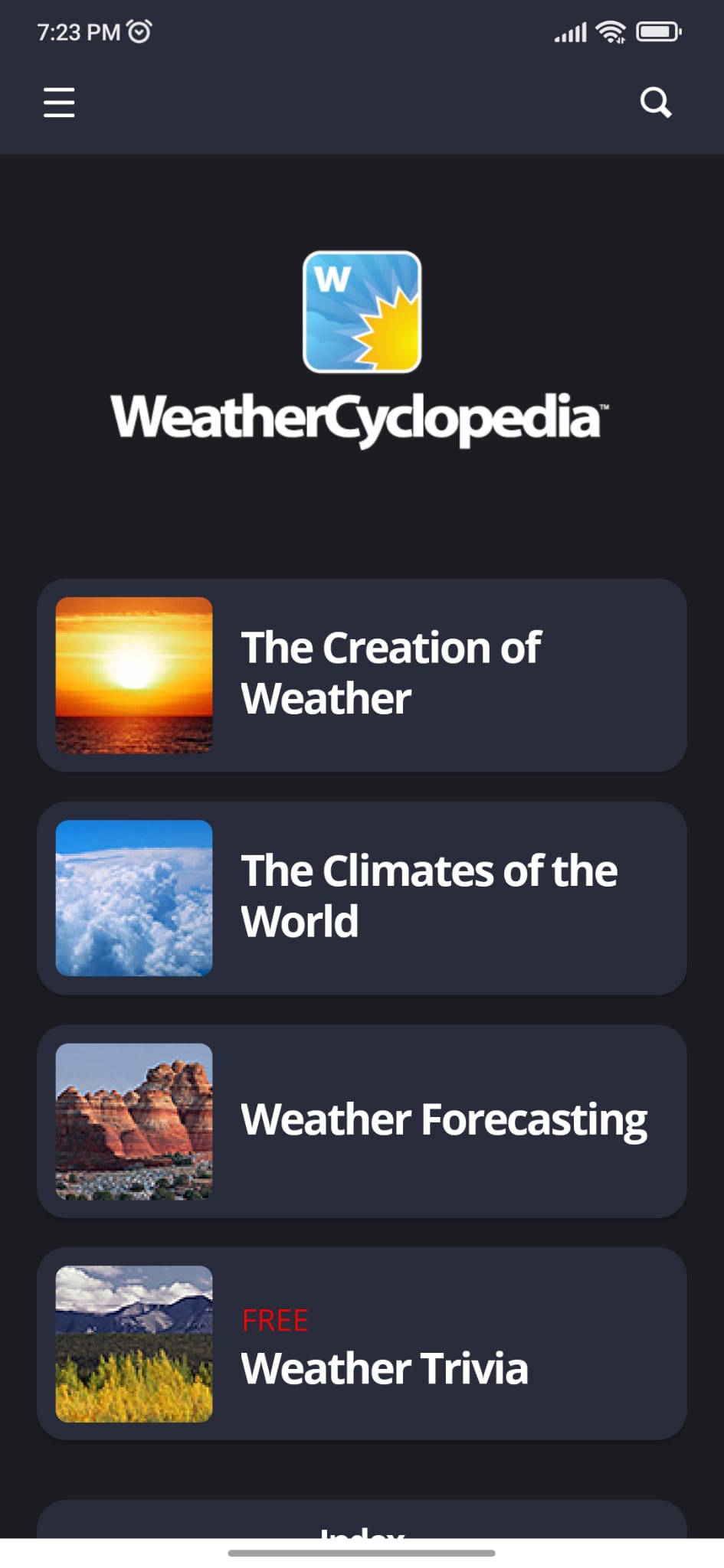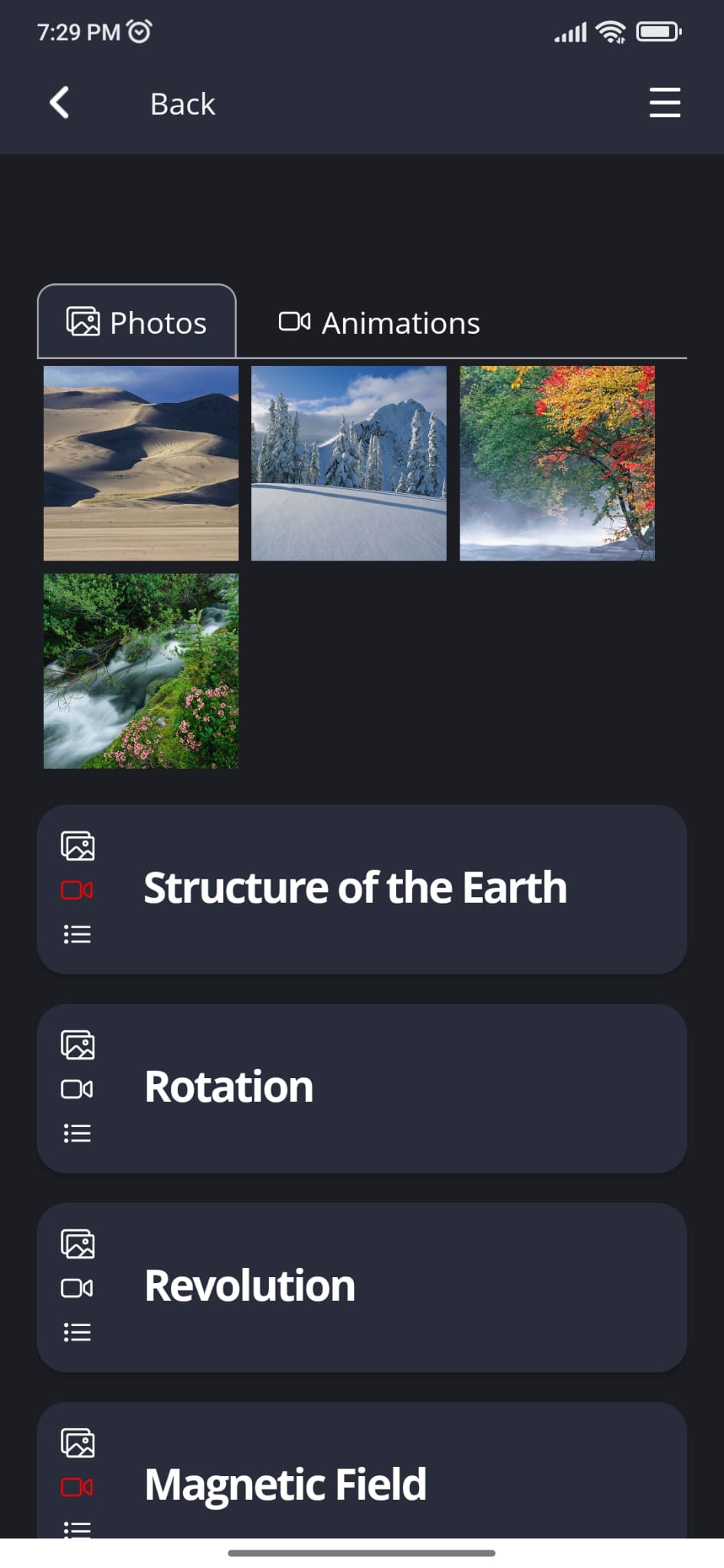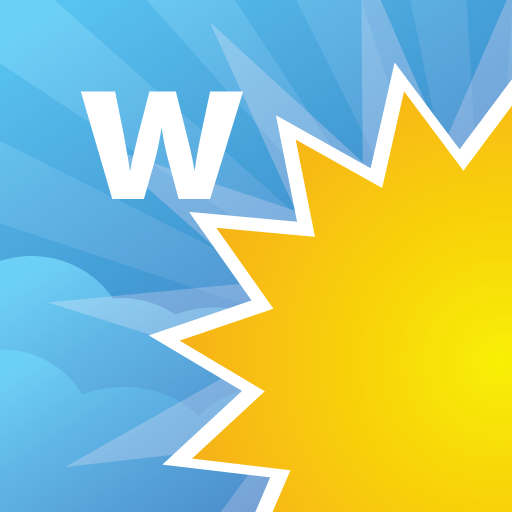 Climate awareness is at the forefront of our daily news - know what they are talking about!
We created WeatherCyclopedia™, The Most Comprehensive Weather Encyclopedia Under The Sun, everything you ever wanted to know about weather concepts and terminology is now at your fingertips. Thousands of topics will be explained to you in an easy to understand language, supported by vivid graphics and animations. We also included an extensive glossary and trivia.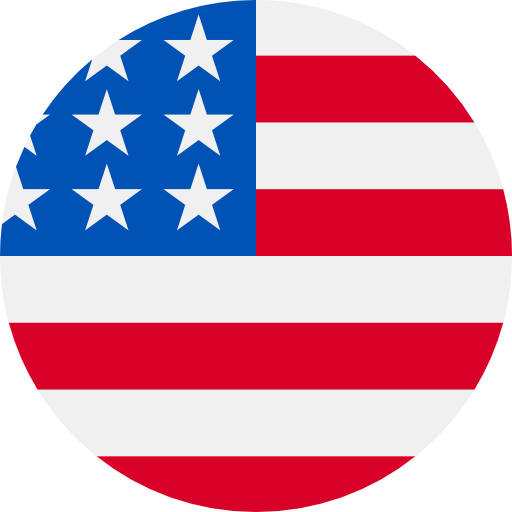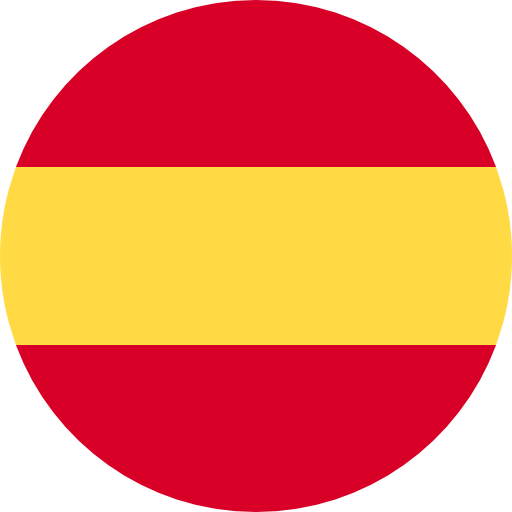 This application is available in English and Spanish.




























Thousands of topics

Hundreds of pictures

Explanatory data tables

Hundreds of animations

Thousands of terms